Back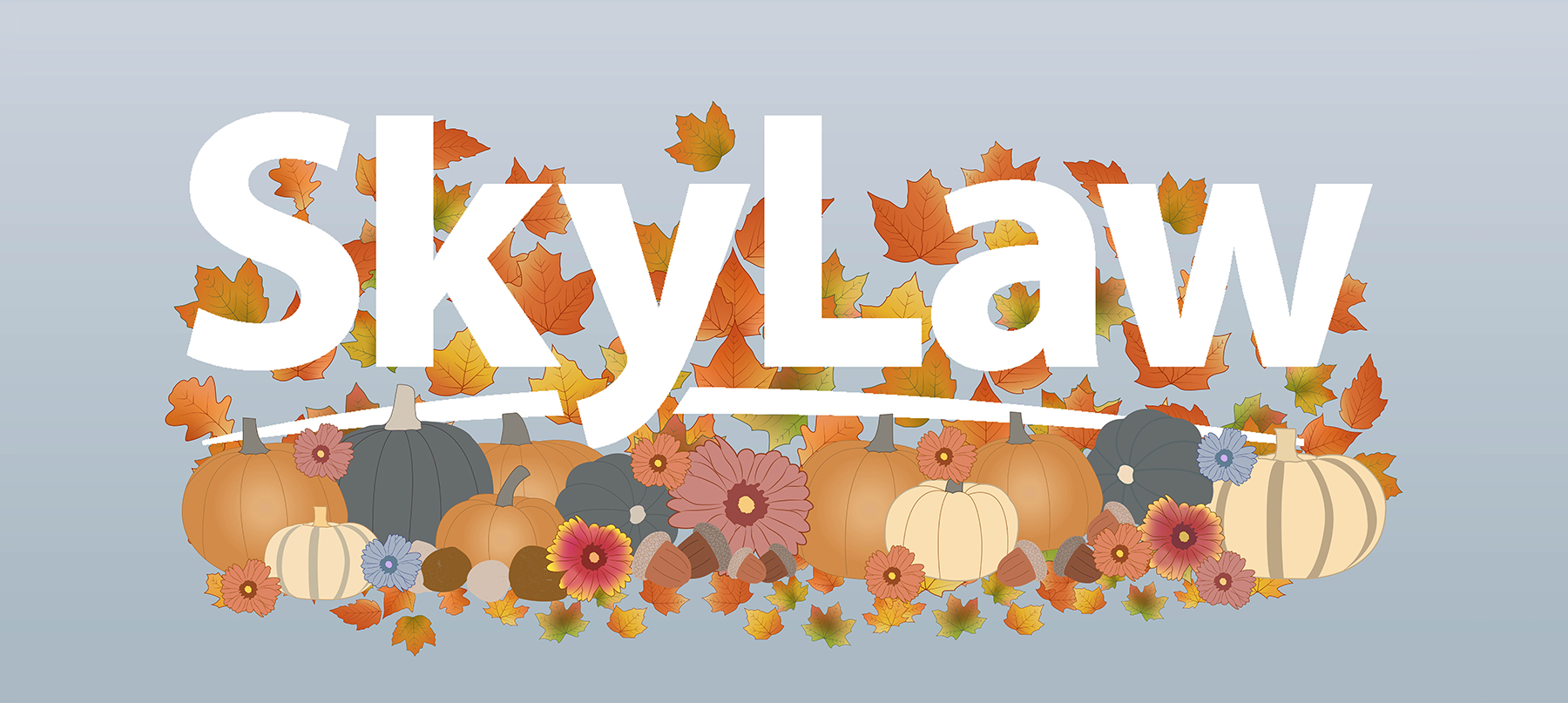 Fall Update 2022
---
SkyLaw Acts as Legal Counsel to Special Committee in a Going Private Transaction
On November 2, 2022, TAAL Distributed Information Technologies Inc. (CSE:TAAL) announced that it will be taken private by its largest shareholder. The transaction will proceed by way of a statutory plan of arrangement.
The board of directors of TAAL formed a special committee comprised solely of independent directors, as is customary for going private transactions of this nature. The special committee then engaged SkyLaw to provide it with independent legal advice.
The formation of a special committee is one of the primary means for a board to manage the potential conflicts of interest that can arise in a going private transaction involving a major shareholder. In general, advising a special committee typically includes discussions regarding the fiduciary duties of directors and the business judgment rule, assistance with the engagement of a financial advisor for a fairness opinion, and discussions about the nature of the transaction, the timetable and the required disclosure. Where the transaction is a business combination subject to Multilateral Instrument 61-101 – Protection of Minority Security Holders in Special Transactions, there are additional considerations including the requirement to obtain the approval of a majority of the minority shareholders.
SkyLaw assisted the members of the special committee throughout the transaction process. As disclosed in last week's press release, the special committee ultimately determined that the transaction is in the best interests of the company and fair to the minority shareholders. The special committee unanimously recommended to the board of directors of the company that it approve the proposed transaction, and that the board recommend that shareholders vote in favour of the arrangement at the special meeting of shareholders of TAAL to be held on December 19, 2022.
TAAL is a vertically integrated clean-energy Blockchain infrastructure and technology company, delivering blockchain-as-a-service for Web 3.0 services and applications with global reach. To learn more, check out the "TAAL Tales", a graphic novel series where Sat and Oshi, who work for TAAL, use their blockchain know-how to fight cybercrime!
---
Our Newest Team Members
The SkyLaw team continues to grow! In our most recent Summer Update, we were thrilled to announce the arrival of senior lawyer Tim Ross. We mentioned we had more exciting news to follow, and we are delighted to now announce the latest additions to our firm!
Michael Lee
Michael is a senior corporate and securities law practitioner having gained significant experience advising on high profile M&A and capital market transactions at major international law firms. Having spent the better part of his career advising multinational clients in various industry sectors, Michael rejoins SkyLaw after 10 years, bringing a broad mix of expertise in leading the growth and development of the firm's corporate services offering to its clients. Check out Michael's full bio here and contact him at michael.lee@skylaw.ca.
Eric Engel
Eric is a corporate and commercial lawyer with experience at large, top-tier law firms, an award-winning boutique and as in-house counsel. His areas of expertise include corporate transactions, technology law, commercial leasing, mergers and acquisitions, financing transactions, shareholder matters and outsourced general counsel work. Eric joins SkyLaw after working closely with our team as a SkyCounsel member over the last few years and has quickly become a trusted advisor to our clients. Check out Eric's full bio here and contact him at eric.engel@skylaw.ca.
Noa Weingarten
Noa is a corporate and securities lawyer with a strong interest in transactions including mergers and acquisitions, securities regulations, and financing. Since joining SkyLaw, Noa has assisted our clients with their corporate reorganizations, bringing their minute books up-to-date, preparing their shareholders' agreements, reverse vesting agreements, and much more. Check out Noa's full bio here and contact her at noa.weingarten@skylaw.ca.
Tori Nicholls
Tori has joined the SkyLaw team as our Professional Services Manager. As an award-winning manager with a few years of client service and administrative experience under her belt, Tori is poised to provide exemplary support to our legal team, as well as coordinate our many relationships with other law firms and professional services firms. And yes, she is Diana's sister! Tori can be contacted at tori.nicholls@skylaw.ca.
---
Our Insights
We are excited to share some of our recently published blogs!
We described the new listed issuer financing exemption coming into effect this month, which may help smaller publicly-traded companies raise capital efficiently.
As part of our Spotlight Series, we wrote about issuing and receiving stock options.
When Justin Trudeau made a surprise announcement about a Federal holiday on the day of the funeral for Queen Elizabeth (with only three business days' notice, and later clarified by tweet), we scrambled to figure out the implications and quickly issued a blog on the impact of the Queen's passing on Canadian businesses and the legal profession.
More blogs are on the way, inspired by both daily headlines and key issues in our practice. If there is an aspect of business law that you would like to see addressed, send it over! We just might add it to the lineup.
Corporate Transparency in Canada
Canadian jurisdictions are moving towards greater corporate transparency. Changes are being made to corporate statutes to require disclosure about the beneficial ownership and control of Canadian corporations.
Corporate transparency has increasingly become a priority for tax authorities, law enforcement, and policymakers around the world. To date, Canada has lagged in transparency ratings. The issue has even made the pages of The Economist: in 2018, it examined the phenomenon of "snow washing" – the use of relatively anonymous Canadian companies for illicit purposes such as money laundering.
We recently wrote a blog about new corporate transparency obligations in Canada on the horizon that will impact all Ontario and Federal corporations. Some of the changes for Ontario corporations will come into force on January 1, 2023. In addition, the Federal government has recently issued draft regulations which, among other things, expand on the type of "reasonable steps" that a federal corporation will need to take to identify individuals with significant control, and clarify what a company must do if it is unable to identify any such individuals. The draft regulations are open for comment until November 28, 2022.
We will be reaching out to all of our OBCA and CBCA clients with more details in the coming weeks about the changes ahead.
---
SkyLaw Celebrations
These days with our growing team and client base, there are so many fantastic reasons to celebrate! Whether it's a client closing, work anniversary, birthday, or a new addition to the firm, we love some good cheer (and a good "cheers!"). Check out a few of our recent celebrations and events below.
We were privileged to celebrate the closing of our recent major restructuring transaction with our client Gotham Green and the other wonderful counsel in Canada and the United States. Davies hosted a lively closing dinner in Santa Monica that Kevin and Andrea attended in October. Davies even produced this substantial tombstone to mark the occasion. It weighs over five pounds and gave the TSA screeners at LAX a moment of pause when we tried to board the plane home with it. Thank you to the Davies team for a terrific celebration!
Also in October, SkyLaw was pleased to celebrate its 12th anniversary! Our team has been growing and everyone is back in our cool offices on Floor 2.5. We are proud of how our scope of expertise and experience has expanded with our newest team members and many great new clients. And we have a lot to be excited about, like travelling to see our contacts in California, New York and elsewhere, and making use of our season's tickets for the Raptors and Blue Jays!
Back in September, the SkyLaw team planned a delightful end-of-summer party at Kevin's cottage near Contau Lake to commemorate the 10th Work Anniversary of our Managing Director, Jen Semple-Berger. We appreciate Jen's dedication and her many contributions to the firm's success over the years!
More recently, in celebration of the new additions to our firm, we planned a fun paint night event which was hosted by SkyLaw friend and artist extraordinaire, Martin Russocki. In preparation for the holidays, SkyLaw team members painted a snowy cityscape that (*spoiler alert*) could be featured in our upcoming e-card. Stay tuned!
---
Upcoming Holidays
We are already planning for the holiday season here at SkyLaw, and we want to share a quick reminder to our clients about the upcoming statutory ("stat") and/or bank holidays here in Ontario. Note that financial institutions are closed on the following days:
Remembrance Day: Friday, November 11, 2022 (bank holiday, not a stat in Ontario)

Christmas Day: Sunday, December 25, 2022 (actual) & Tuesday, December 27, 2022 (observed)*

Boxing Day: Monday, December 26, 2022 (stat in Ontario, not observed in the US)

New Year's Day: Sunday, January 1, 2023 (actual) & Monday, January 2, 2023 (observed)*
*When a designated holiday falls on a Saturday or Sunday (with the exception of Remembrance Day), an alternative day is designated as the day of observance of the holiday.
---
Unwrapit This Holiday Season
SkyLaw client Unwrapit is on a mission to make gifting kinder on the planet – by offering a branded and personalized gifting experience and a broad collection of sustainability-minded gift ideas for the recipient to digitally "unwrap". Unwrapit recently achieved B-Corp status and is a member of 1% for the Planet as well as the Upside Foundation of Canada. The SkyLaw team is delighted to work with Unwrapit, and we have enjoyed both giving and receiving gifts through its platform.
---

---
---
This blog post is not legal or financial advice. It is a blog which is made available by SkyLaw for informational purposes and should not be used as a substitute for professional advice from a lawyer.
This blog is subject to copyright and may not be reproduced without our permission. If you have any questions or would like further information, please contact us. We would be delighted to speak with you.
© SkyLaw . All rights reserved. SkyLaw is a registered trademark of SkyLaw Professional Corporation.