Back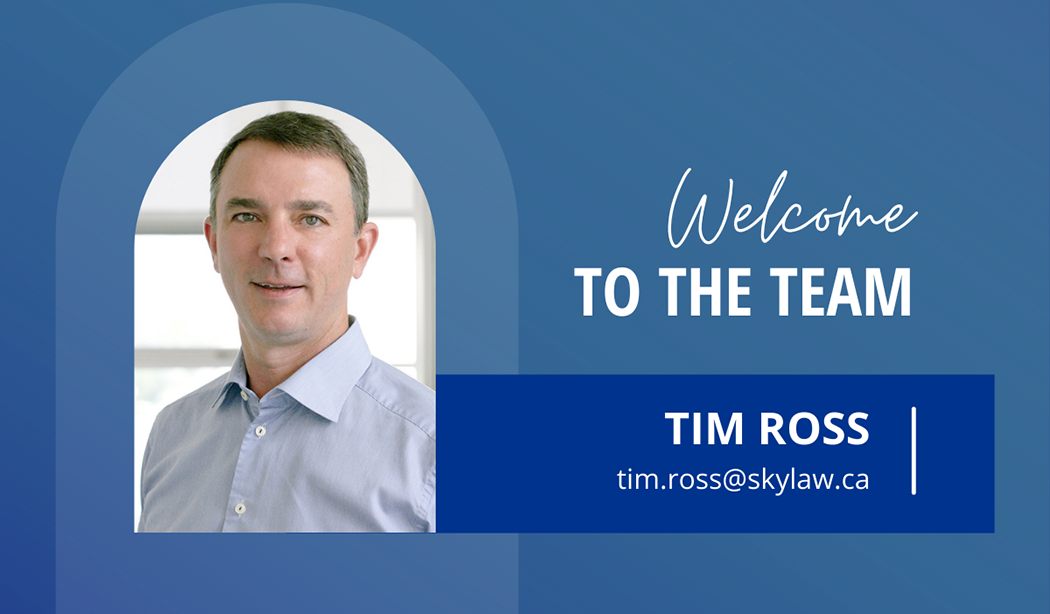 SkyLaw Welcomes Senior Lawyer Tim Ross
---
SkyLaw is thrilled to welcome accomplished lawyer Tim Ross to our growing team.
---
Tim is a senior lawyer and business advisor with a 25-year track record of building tier-one legal services businesses, as well as helping clients navigate complex corporate finance, restructuring and regulatory matters. His practice is focused on domestic and cross-border M&A, financing and restructuring transactions, as well as the establishment, governance and investment activities of private investment funds.
Prior to joining the team at SkyLaw, Tim spent 14 years as an expat based in London and then Dubai. He served as partner, and in progressive leadership roles at Linklaters, Latham & Watkins, and Bennett Jones. He also spent a year seconded to Credit Suisse in London with its Financial Sponsors Coverage Group. Tim was General Editor of Oxford University Press publication Financial Services Regulation in the Middle East. His charitable and non-profit involvements include serving as Chair of the Foundation for Environmental Stewardship, a national, award-winning, youth-led and youth-serving charitable foundation.
SkyLaw is delighted to expand the team with a skilled lawyer with a solid reputation for delivering the highest calibre of legal services. Tim's client work falls squarely into SkyLaw's core competencies. He is a natural fit for the firm as he shares the same values and motivation, and he is well-equipped to seamlessly serve our clients with the same level of expertise and professionalism that they have come to know and expect.
SkyLaw's founder Kevin West notes, "Tim and I are very much aligned in our approach to client work, mentoring and team-building. We are the same vintage and took similar career paths: I went to New York and Sydney, while Tim went to London and Dubai. We each loved our experiences in small offices of large international firms, where we provided top level legal services while building a team and a network. My experience at Sullivan & Cromwell in Sydney gave me the tools to build the SkyLaw platform, and Tim's experience in the Middle East inspired him to join our team. On top of that, Tim is a great guy."
Tim comments, "I'm delighted to have joined SkyLaw. Having been privileged to work with some great legal teams over the years, it was easy for me to appreciate the fantastic culture, client-first orientation and first-class service which is SkyLaw. SkyLaw has an impressive 12-year track record and it is easy to see why it has been recognized as a top Canadian corporate law boutique."
For more information about Tim, please visit his new profile on SkyLaw's website. If you'd like to reach out, Tim can be contacted by email at tim.ross@skylaw.ca or by phone at 416-759-5299, ext. 112. He looks forward to hearing from you!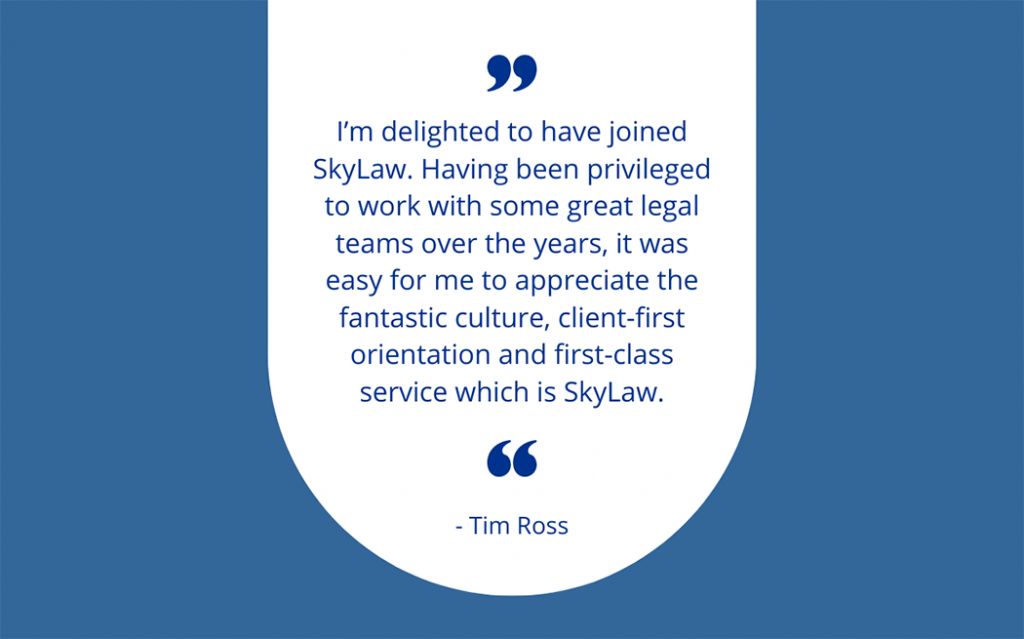 ---
This blog post is not legal or financial advice. It is a blog which is made available by SkyLaw for informational purposes and should not be used as a substitute for professional advice from a lawyer.
This blog is subject to copyright and may not be reproduced without our permission. If you have any questions or would like further information, please contact us. We would be delighted to speak with you.
© SkyLaw . All rights reserved. SkyLaw is a registered trademark of SkyLaw Professional Corporation.