Back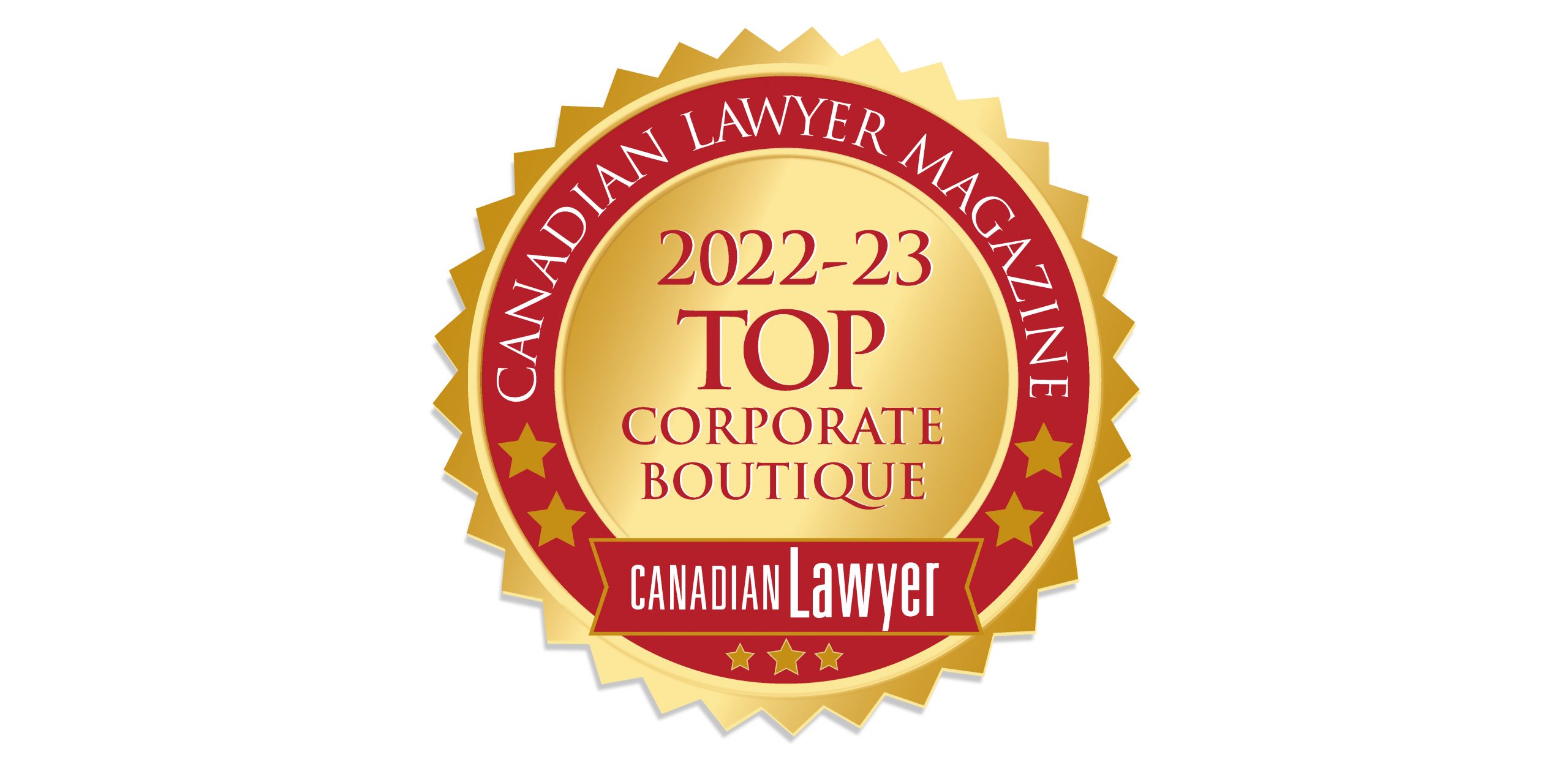 SkyLaw Named One of Canada's Top Corporate Law Boutiques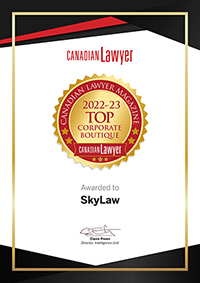 SkyLaw is thrilled to announce that we have once again been selected by Canadian Lawyer to receive a Top 10 Corporate Law Boutiques award! We are honoured to be recognized by our peers for the work that we are doing.
We would like to thank everyone who voted for SkyLaw, as well as those who sent us kind words of encouragement and congratulations along the way. The success of our firm is all thanks to the hard work of our amazing team, our exemplary clients, and the steadfast support of our family and friends. We thank you all for joining us as we celebrate this exciting achievement!
Check out our 2022-23 winner's profile here. Kevin was interviewed for Canadian Lawyer's article entitled "A new era for corporate law practice". You can read the full article online here, or view it below:
---
This blog post is not legal or financial advice. It is a blog which is made available by SkyLaw for informational purposes and should not be used as a substitute for professional advice from a lawyer.
This blog is subject to copyright and may not be reproduced without our permission. If you have any questions or would like further information, please contact us. We would be delighted to speak with you.
© SkyLaw . All rights reserved. SkyLaw is a registered trademark of SkyLaw Professional Corporation.