Back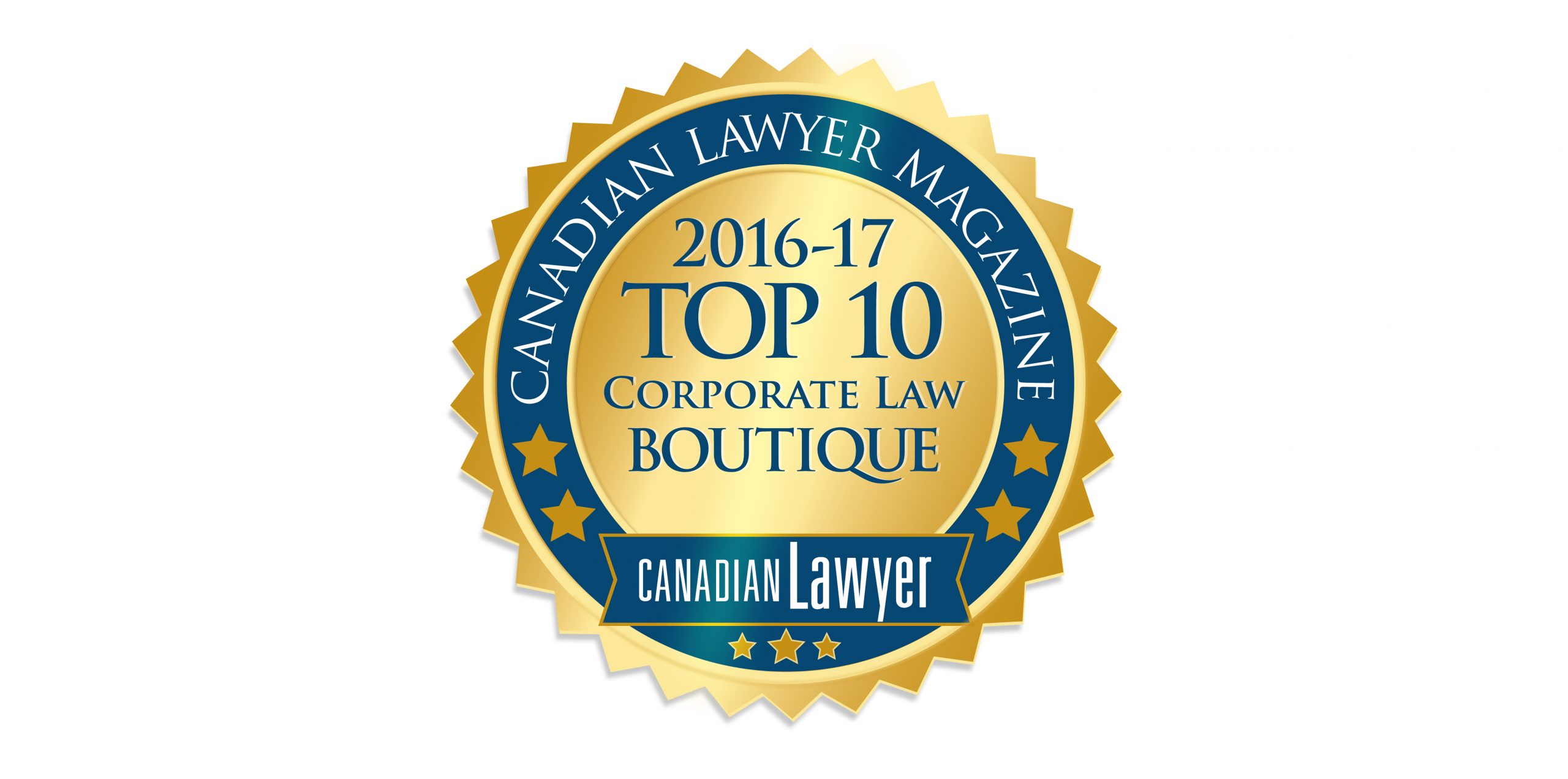 SkyLaw Named One of Canada's Top 10 Corporate Boutiques!
SkyLaw is thrilled to announce that our firm has been selected as one of Canada's Top 10 Corporate Law Boutiques by the award-winning Canadian Lawyer Magazine! It is an honour to be included among such an excellent group.
Check out an excerpt of the article featured in this month's issue of Canadian Lawyer Magazine: 
---
This blog post is not legal or financial advice. It is a blog which is made available by SkyLaw for informational purposes and should not be used as a substitute for professional advice from a lawyer.
This blog is subject to copyright and may not be reproduced without our permission. If you have any questions or would like further information, please contact us. We would be delighted to speak with you.
© SkyLaw . All rights reserved. SkyLaw is a registered trademark of SkyLaw Professional Corporation.