Back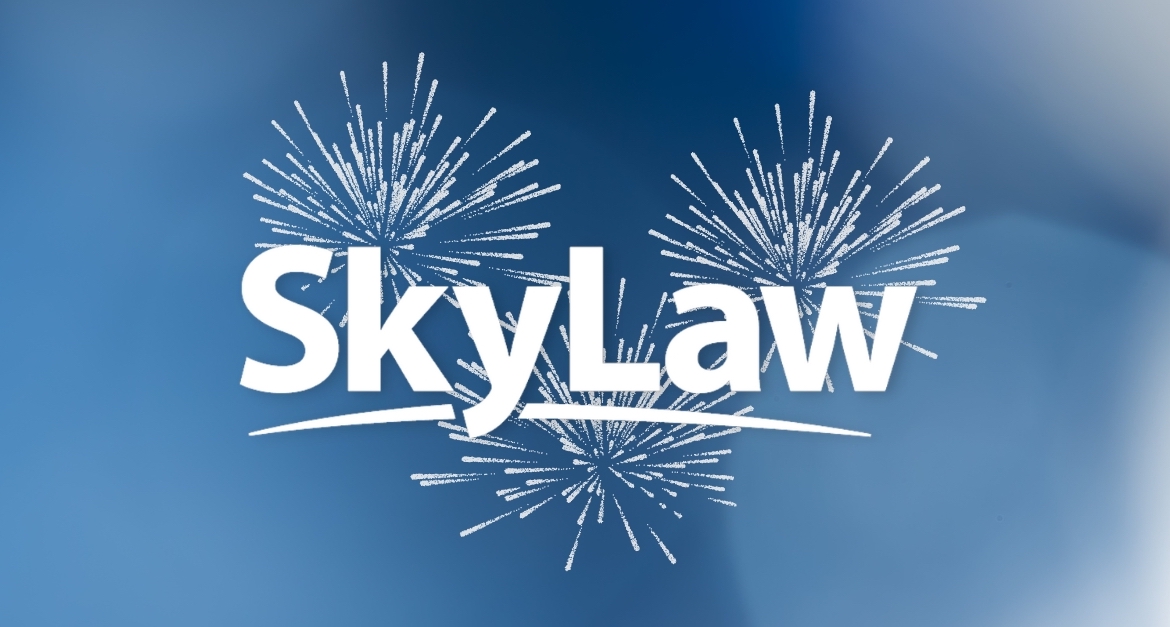 New Year's Update 2023
---
SkyLaw Engaged by Dissenting Shareholder in Major M&A Transaction
We work on all aspects of M&A transactions as we represent buyers, sellers, target companies, special committees, private equity funds and other participants. One of the more engaging mandates for us is the representation of a shareholder who wishes to oppose a public company transaction as we critically examine all of the publicly filed material and attempt to bring about changes to the deal.
In November we were engaged by a shareholder who wished to exercise statutory dissent rights in connection with a controversial plan of arrangement involving Turquoise Hill Resources Ltd. (TSX & NYSE: TRQ) that would result in Rio Tinto plc acquiring the 49% of the outstanding shares of Turquoise that it does not already own for CAD$4.24 billion. A dissenting shareholder is entitled to have their shares repurchased at the fair value of the shares immediately before the vote on the fundamental change as determined by a court. Dissent rights are rarely exercised in Canada due to the cost, time and complexity involved in the court process to determine fair value.
In a surprise move, 30 minutes before the start of the originally scheduled shareholder meeting to vote on the arrangement, Turquoise postponed the meeting. Later Rio Tinto announced it had entered into agreements with certain large shareholders who had publicly announced their opposition to the deal where, in exchange for abstaining from voting on the transaction (which was critical to obtaining the required shareholder approval), they would be given a special dissent process unavailable to other shareholders, including the receipt of 80% of the transaction price in cash up front.
In response, we worked with our client to make submissions to Turquoise Hill and the securities commissions in Quebec and Ontario. Our filing can be found here. Among other things, we submitted that the arrangements with the large dissenting shareholders were contrary to the general securities law principles of fairness and equal treatment of shareholders.
Shortly thereafter, Rio Tinto announced that it had terminated the side deals with the large dissenting shareholders, presumably in response to the chorus of opposition to them (our voice among them). As part of the termination agreement, Rio Tinto extended the favourable dissent arrangement to all shareholders. This seemed to have mollified the critics and the transaction closed December 16, 2022.
We continue to be concerned with the precedent set by this transaction. In our view, the fact of the special dissent arrangement in this case was itself an indication that the transaction price offered to the public shareholders was unfair. By giving certain shareholders who oppose the transaction a financial incentive to allow the transaction to proceed, the result could be a two-tiered system for determining price. Due to the complexity of exercising dissent rights, it is likely that only sophisticated investors would be able to take advantage of any favourable dissent proceedings, particularly where, as here, the exercise of dissent rights is significantly de-risked by paying dissenting shareholders 80% of the transaction price up front.
The story is not over as the dissent proceedings have yet to take place. Stay tuned.
Our Corporate Services
We are witnessing a significant increase in client demand for corporate services. As a result, we are actively growing our corporate services department to assist new and established businesses with incorporations and partnership formations, annual filings and corporate maintenance, and organizational changes and amendments.
We are also broadening our service offering in the near future and implementing cutting-edge technology in order to enhance our ability to assist our clients as they expand and grow their operations here in Canada. This is one of the reasons we have our new blog on doing business in Canada (discussed below) and we are investing in the resources available to our team members.
As part of the firm's commitment toward providing opportunities to young professionals, we are also looking forward to welcoming Jinghui (Margaret) Zhang on board our corporate services department for a four-month field placement as a student law clerk from Centennial College.
Our corporate services team can't wait to show you what they've got in store; stay tuned!
Reminder About OBCA Changes
As we described in our Corporate Transparency: New Obligations Coming Soon blog, as of January 1, 2023, the Business Corporations Act (Ontario) now requires private corporations to create and maintain a register of individuals with significant control, in addition to the other required registers. We encourage any of our contacts with Ontario corporations to reach out to us to discuss next steps.
SEDAR+ is Almost Here
As we mentioned in our SEDAR+ Is On Its Way blog, the Canadian Securities Administrators announced that its legacy systems were being replaced by a new web-based technology platform called SEDAR+ through a phased approach. The CSA recently stated via email that the SEDAR+ Onboarding submission window is now open until April 14, 2023 with the hopes of launching SEDAR+ in June 2023. Per the CSA's website, organizations and filing agents that complete the Onboarding requirements by April 14, 2023 will:
save time and effort with a secure process for submitting required issuer information;
be ready to file on their first day with SEDAR+, with issuer filing relationships set up in the new system; and
receive support from the dedicated SEDAR+ Transition support team.
The first CSA Onboarding Information Session will take place on January 19, 2023. We will be ready to take full advantage of the SEDAR+ system when it launches in June 2023 to assist our clients with their securities filings.
---
Our Insights
We are pleased to share some of our recently published blogs!
We wrote about the new Self-Certified Investor Exemption. Available in Ontario only for a limited time, the exemption permits investors who are accountants, lawyers, and experienced professionals in an issuer's industry to invest in companies without a prospectus, even if they would not otherwise meet the "accredited investor" definition.
Our new Spotlight blog about Establishing or Acquiring a Business in Canada is designed specifically for the many inquiries we receive from international businesses looking to establish a Canadian toehold.
We are always thinking of ways to share the things we have learned. In the meantime, we welcome you to grab yourself a warm mug of something tasty and take a scroll through our posts!
Self-Certified Investor Exemption
Many of us have been there: a company whose business we know well, and admire, is doing a financing, and there is a chance to buy some promising shares. But do you qualify?
However, before October 25, 2022, in Ontario, a private placement investment opportunity was only available to the few who met the strict financial criteria to qualify as an "accredited investor", or who had a family or close friendship connection with the management team. Many would-be investors, some of whom may have understood the company and its industry very well, were left out.
Now, by way of an Order by the Ontario Securities Commission, the opportunity to buy securities has been opened to experienced professionals, even if they don't meet the accredited investor test or have a family or friend connection. Accountants, lawyers, and certain financial professionals qualify, as do those who have "management, policy-making, engineering, product or other relevant operational experience" in the issuer's industry.
There are some limits involved – for example, an investor cannot invest more than $30,000 in a single year under this exemption.
The exemption is temporary for now – in a year and a half, the Commission will consider whether to make it permanent. In the meantime, we hope the exemption serves to match up meritorious companies with knowledgeable investors, and to open the doors of the capital markets to more of the public.
Establishing or Acquiring a Business in Canada
Canada has seen some amazing growth this past year, including the fastest population growth that the country has seen in decades. Canada has appeal not just as a home, but also as a place to do business. We are often approached by businesses from around the world about how they might expand into Canada – so often, in fact, that we prepared a blog to address some of the key considerations.
While we hope that this blog gets lots of use helping foreign companies plan out their expansion, this blog is also a neat reflection of the many areas of business law and logistics that exist – from tax, to regulatory, finance, employment, immigration, and many others, the world of business law is as colourful as it is critical to understand.
We look forward to sharing our country with many more businesses from around the world, and to see them help Canadians continue to flourish.
---
SkyLaw Celebrations
In December we celebrated Priya Ratti's fifth anniversary with SkyLaw! Priya leads many client relationships and keeps our team on track. She is also very creative, as you can see from her holiday poem found here. Congratulations to Priya for all of her successes! 2023 will also be a big year for Priya as she will be getting married in May!
We also like to celebrate big deals when they close and share in the accolades we receive. On one recent M&A transaction, we heard from the tax advisor on the transaction, Mark Hunter, who had this to say: "You handled a complicated file with poise and your attention to the file was such a welcome relief from other corporate solicitors I've worked with." Kudos to Priya, Juliana, Bernice and the entire team for a job well done!
Each year we hold our annual holiday lunch in December. This year, we met at the Pour House near our office. Unexpectedly, all of the power went out in the building, but we continued with our cell phone lights. Shortly afterwards, there was heated debate about how long the lights were off, with guesses ranging from 5 minutes to 20 minutes – a real life example of how hard it is to judge the passing of time and why we always keep our dockets current so that we accurately capture our time spent!

---
Client Spotlight: Pro Bono Work
SkyLaw began working with the Ottawa West End Community Chaplaincy (OWECC) in early 2021, a not-for-profit and charity that supports the multicultural, multi-faith communities and local neighbourhoods in west Ottawa. OWECC serves its communities not only through its ministry, but also its community engagement, which, pre-pandemic, ranged from assisting neighbourhood food banks, leading youth programs, and providing pastoral care and counselling, to name a few.
SkyLaw's Juliana Ramkissoon and Bernice Lee Pack had the privilege of working pro bono with OWECC's directors and members to bring the organization's governing documents into compliance with the long-awaited Ontario Not-for-Profit Corporations Act (ONCA), which came into force on October 19, 2021. You can read more about ONCA, the legislative changes, and key updates in our blog post, Never too late: Ontario's Not-for-Profit Corporations Act is now in force.
---
Happy New Year!
The past year has brought moments of great pride and good cheer for the SkyLaw team.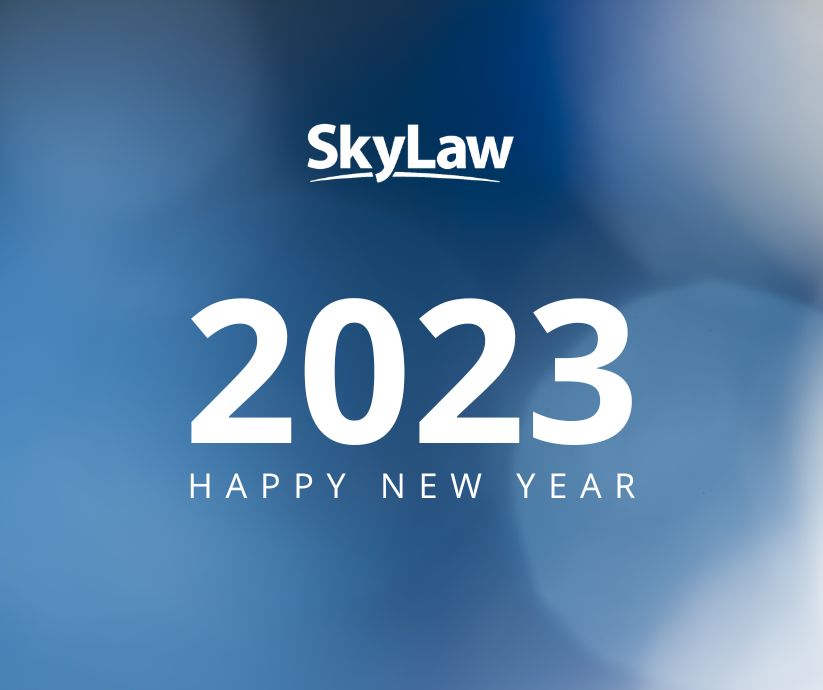 We have a lot to look forward to in 2023 with our growing team and exciting projects. We have Jinghui (Margaret) Zhang joining our corporate services team, and we are delighted that Diana Nicholls Mutter has returned from maternity leave! We also have more travel planned to visit clients around the globe, so stay tuned for more good cheer in the new year!
We wish everyone a happy, safe and healthy 2023!
---
This blog post is not legal or financial advice. It is a blog which is made available by SkyLaw for informational purposes and should not be used as a substitute for professional advice from a lawyer.
This blog is subject to copyright and may not be reproduced without our permission. If you have any questions or would like further information, please contact us. We would be delighted to speak with you.
© SkyLaw . All rights reserved. SkyLaw is a registered trademark of SkyLaw Professional Corporation.