Back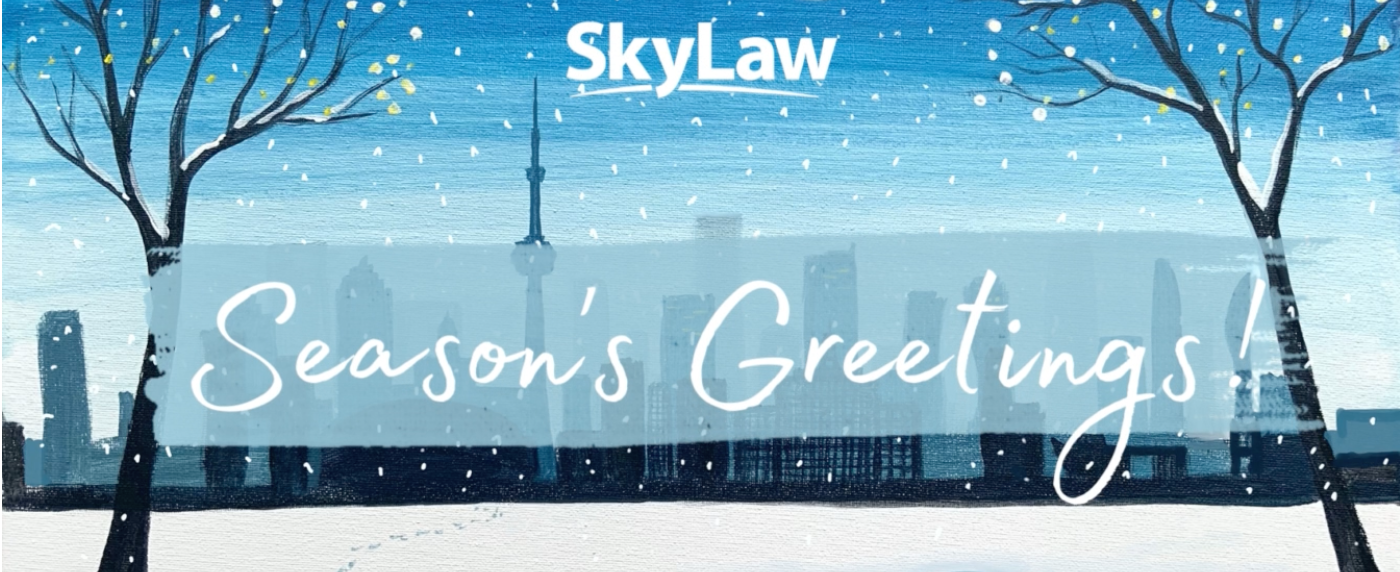 Happy Holidays!
---
We invite you to click on our holiday greeting, with behind-the-scenes photos from our "SkyLaw Paint Night", a fun event hosted by artist Martin Russocki!
---
.
All of us at SkyLaw hope you have a wonderful holiday! Here's to working together in 2023.
.
---
This blog post is not legal or financial advice. It is a blog which is made available by SkyLaw for informational purposes and should not be used as a substitute for professional advice from a lawyer.
This blog is subject to copyright and may not be reproduced without our permission. If you have any questions or would like further information, please contact us. We would be delighted to speak with you.
© SkyLaw . All rights reserved. SkyLaw is a registered trademark of SkyLaw Professional Corporation.