Back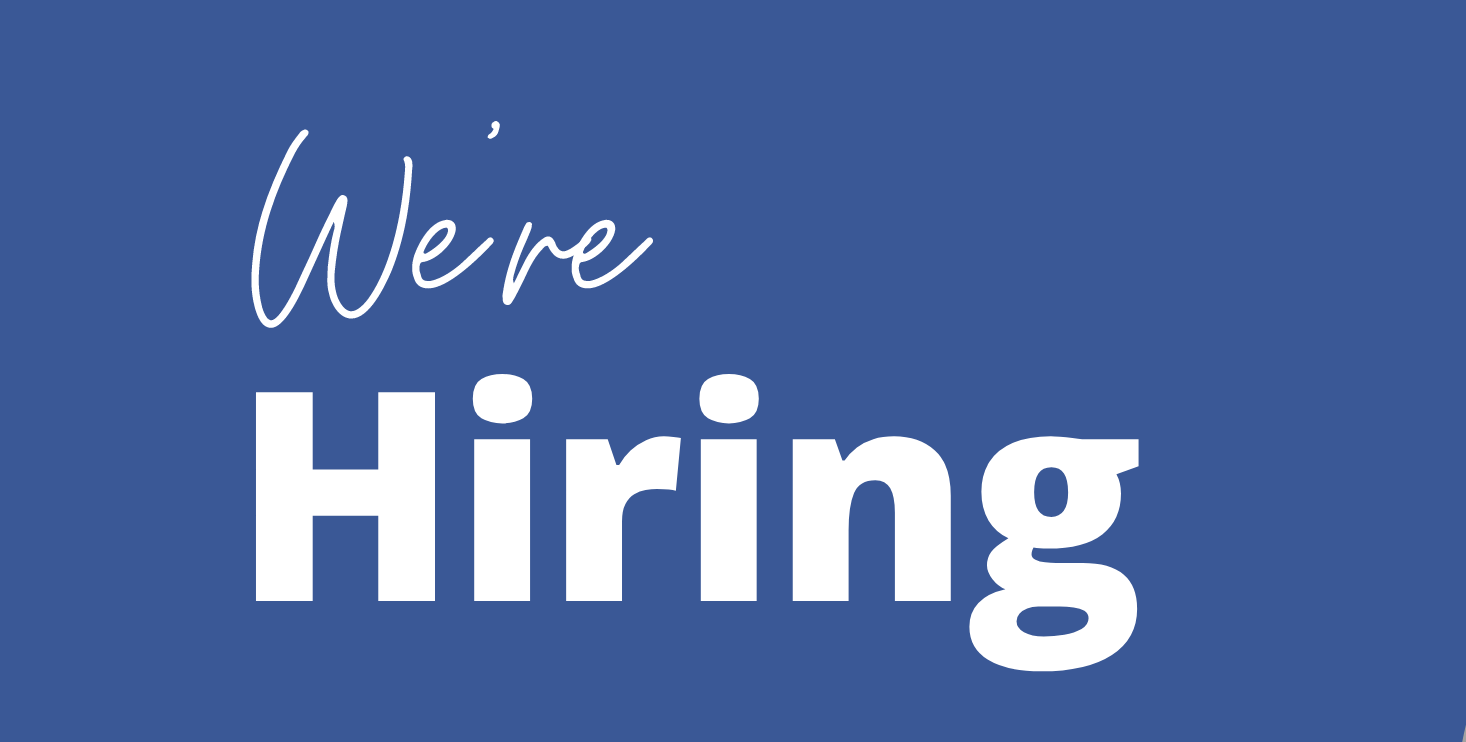 SkyLaw is Hiring!
What is the position?
SkyLaw is looking for a full-time Legal Administrative Assistant to assist our law clerks with the corporate services we offer to our clients.
Who are we?
SkyLaw is a premier corporate and securities law firm in Toronto. The SkyLaw team has an unparalleled practice in cross-border M&A, governance and corporate finance. SkyLaw advises leading public and private companies on significant corporate transactions involving a wide variety of industries. Our clients range from start-ups to industry-defining multinationals.
We provide a comprehensive range of premium corporate services to Canadian and international clients. We currently maintain over 160 corporate minute books and limited partnership record books in our Toronto office, and we also assist other law firms with corporate search requests and securities filings.
We're delighted to have been voted, for a second time, one of Canada's Top 10 Corporate Law Boutiques. We believe in thinking outside the box to stay on the cutting edge of the legal industry. We are a young firm that is growing fast and are looking for someone to grow with us. For more information about us, please visit our website at www.skylaw.ca.
Why work with us?
SkyLaw is a close-knit group of highly dedicated professionals who love both our work and our colleagues. If you are looking to work at a place where you can feel challenged but also share a laugh with your colleagues and feel at home then SkyLaw is for you.
What are the responsibilities?
You would mainly be working with SkyLaw's law clerks in our corporate services department.  We expect the responsibilities to vary and evolve with time but initially we anticipate the job to at a minimum entail the following:
Assisting law clerks by preparing basic documents and other correspondence relating to corporate minute book maintenance;
Working with the law clerks to maintain corporate records, minute books, share registers, etc. for Canadian and foreign corporate entities;
Working with the law clerks to prepare and file mandatory returns for all corporate entities;
Clerical duties including data entry, printing, binding, copying, scanning and filing documents;
Administration and reception duties including sending meeting invites, opening and scanning client mail received, greeting clients and attending to their needs when required; and
Various organizational tasks and other duties as required.
Who are we looking for?
We are looking for a new team member with the following qualifications:
Lots of enthusiasm and a strong work ethic;
Good judgment and an ability to learn quickly;
Highly detail oriented with excellent organizational skills;
Ability to work independently and be proactive;
Excellent communication skills, both verbal and written;
Ability to prioritize, multitask and achieve deadlines in a fast-paced environment;
Proficient computer skills including with respect to Microsoft Office;
Can handle confidential information with the highest degree of integrity;
A college diploma in a related field or a university degree in any field;
Previous experience in an office setting is required; and
Relevant experience in a law firm is preferred but not required.
Our commitment to accommodation
SkyLaw encourages applications from all qualified candidates. Please contact Jen Semple-Berger at jen.semple@skylaw.ca or 416-759-5299 Ext. 103 if you need accommodation at any stage of the application process or would like more information on SkyLaw accommodation policies.
How to apply?
Please send your cover letter and resume to Estahil Aden and Bernice Lee Pack at corporateservices@skylaw.ca. We will accept applications on a rolling basis but are hoping to hire as soon as we can find the right candidate. Early applications will be prioritized.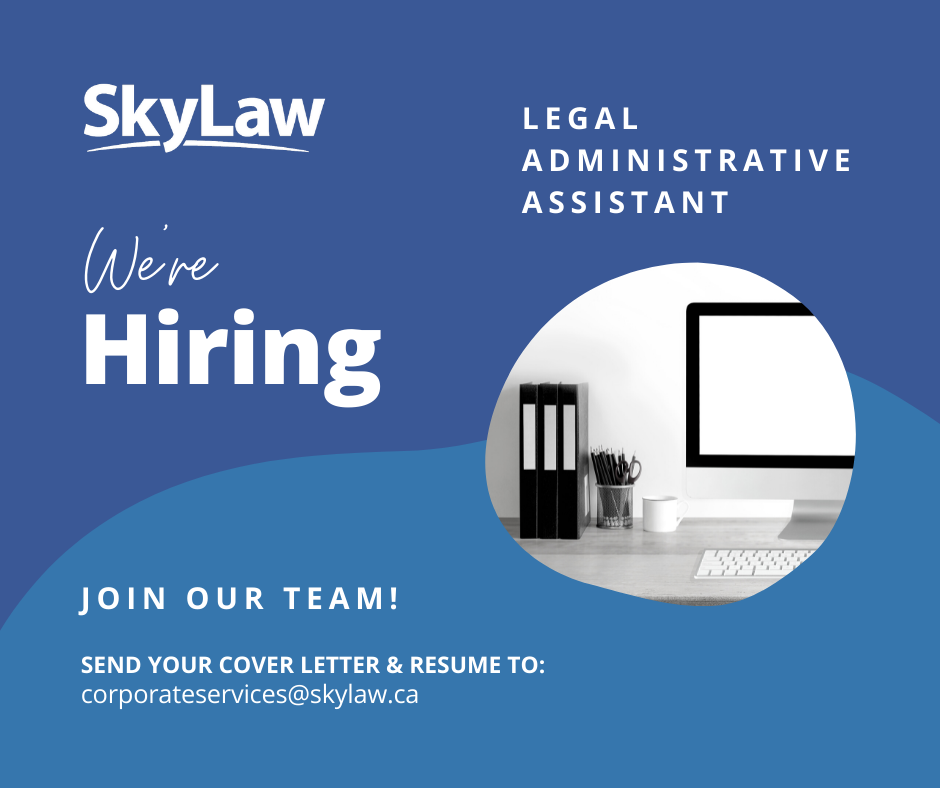 ---
This blog post is not legal or financial advice. It is a blog which is made available by SkyLaw for informational purposes and should not be used as a substitute for professional advice from a lawyer.
This blog is subject to copyright and may not be reproduced without our permission. If you have any questions or would like further information, please contact us. We would be delighted to speak with you.
© SkyLaw . All rights reserved. SkyLaw is a registered trademark of SkyLaw Professional Corporation.