Back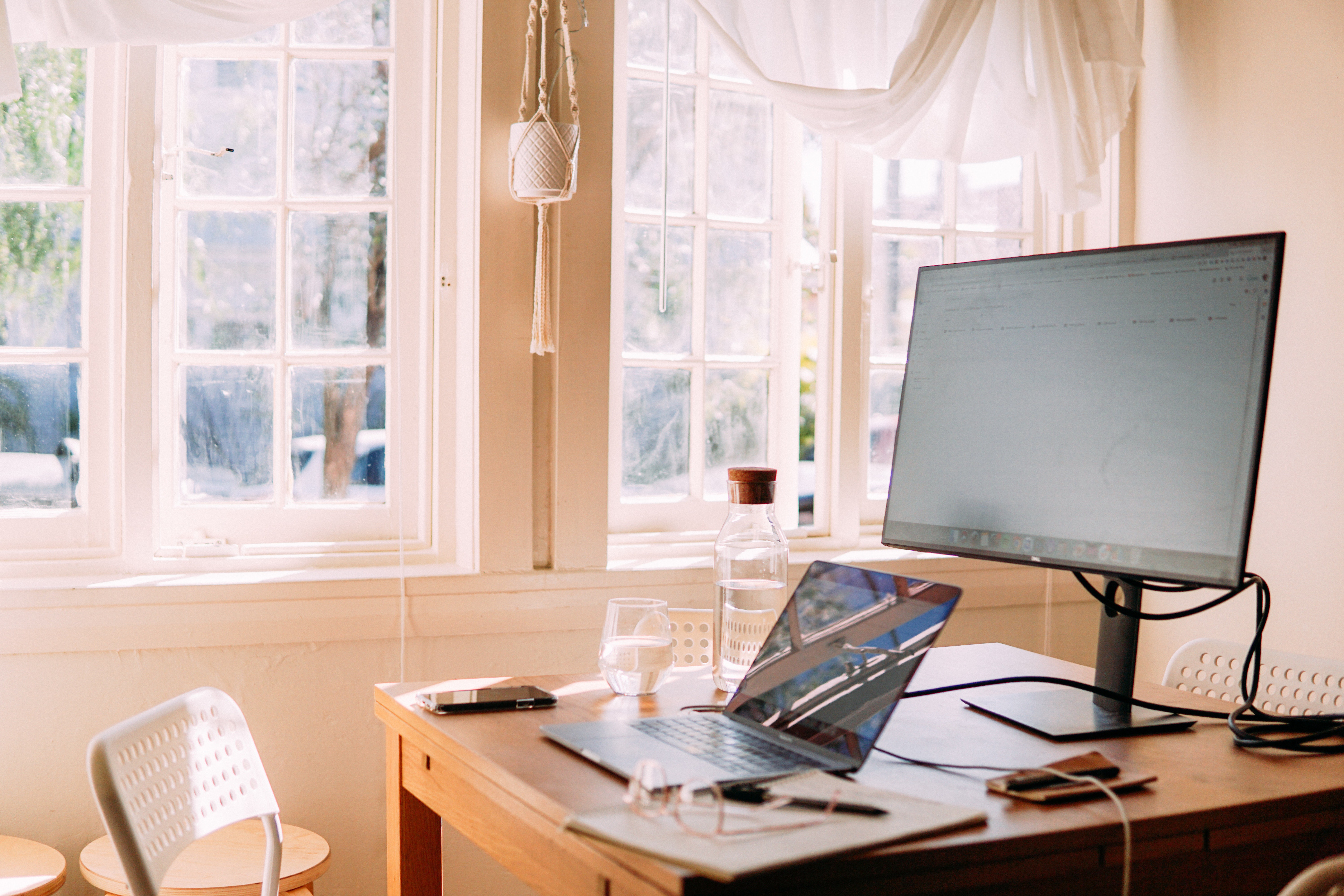 Ontario Issues First Stay-at-Home Order Effective Today
---
In light of a doubling of COVID-19 cases over the past two weeks, Ontario declared a second provincial emergency and significantly tightened restrictions on businesses and individuals.
---
Declaration of Emergency
The Emergency Management and Civil Protection Act (the "EMCPA") allows the Premier or the Lieutenant Governor in Council to declare a state of emergency in Ontario, as was done on January 12, 2021 for the second time since the COVID-19 pandemic began. The first declaration of emergency made under the EMCPA, made on March 18, 2020, was revoked on July 24, 2020. The EMCPA gives broad power to the government to pass emergency orders.
During the first wave of the pandemic, Ontario put in place significant restrictions on businesses under its emergency powers but did not impose a stay-at-home order as other jurisdictions such as New York and California did early in the pandemic. In Quebec, teleworking has been mandatory for people who work in offices since December 17 and a curfew has been imposed since January 9, 2021. Premier Ford ruled out a curfew in Ontario last week, but had warned that stricter measures were coming.
Stay-at-Home Order
The Ontario government issued its first stay-at-home order under the EMPCA at 5:56 p.m. last night. The order took effect at 12:01 a.m. today, and will remain in effect for at least 28 days. The text of the order can be found here.
At 10:09 a.m. this morning, an emergency alert was broadcast to every cell phone, television and radio station in Ontario about the new stay-at-home order.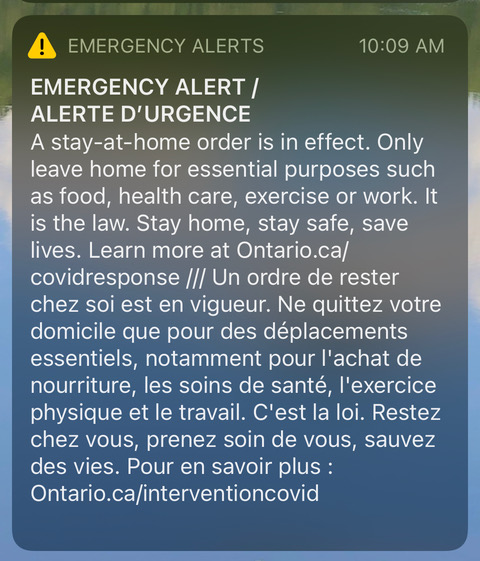 Under the stay-at-home order, every individual must remain in their place of residence at all times unless leaving their place of residence is necessary for one of the enumerated purposes set out in the order.
One of these exceptions allows individuals to attend work if the nature of the work requires the individual to leave their residence, including when the individual's employer has determined that the nature of the individual's work requires attendance at the workplace.
New Obligations on Employers
In addition to the stay-at-home order, the Rules for Areas in Stage 1 under the Reopening Ontario (A Flexible Response to COVID-19) Act, 2020 (the "Reopening Act") were amended to provide that each person responsible for a business or organization that is open shall ensure that any person who performs work for the business or organization conducts their work remotely, unless the nature of their work requires them to be on-site at the workplace.
New Obligations on Individuals
Every person in the premises of a business or organization that is open must wear a mask or face covering, subject to limited exceptions. Masks are not required for persons who perform work for a business or organization in an area that is not accessible to members of the public and who are able to maintain a physical distance of at least two metres from other persons.
Further Orders
The Ontario government this week also implemented new orders under the EMCPA and the Reopening Act and amended many of the existing regulations under those acts, including relating to:
Enforcement of COVID-19 Measures
An additional order was passed under the EMCPA to tighten the enforcement of Covid-19 measures. As the emergency alert above identified, the stay-at-home order is the law and there is the potential for fines and jail time for violating it.
This order has expanded the powers of police and provincial officers who, if they have reasonable and probable grounds to believe that an individual has committed certain offences under the EMCPA (including breaching the stay-at-home order) may require an individual to provide them with certain personal information on the spot and to order the closures of premises if the people in attendance exceed the number permitted under the Reopening Act.  Some have expressed concern about how that extra enforcement might affect low-income and racialized neighbourhoods.
Some Final Thoughts
Our hearts go out to all those who have been affected by the pandemic. More and more of our contacts have been directly affected by the disease through positive tests, illness and deaths among family members and colleagues. One of our major transactions that was scheduled to close in December is now in abeyance as the principal of one of the parties sadly passed away suddenly from COVID-19.
Governments around the world are grappling with the issue of ongoing compliance with restrictions. Under Quebec's new curfew, a significant number of tickets have been issued (including to this couple who tried to take advantage of the exception for walking a dog on a leash). Ontario police forces are overwhelmed by 9-1-1 calls about the stay-at-home order.
Back in March of 2020, during the frantic first days of the pandemic when Ontario first ordered non-essential workplaces to close, we expressed our frustration at not being able to find the actual orders implementing these historic restrictions:
All Canadians are facing excruciating challenges during this crisis.  We call on our leaders to provide clear, consistent and timely information so that we can continue to do our best for our employees, our clients, our families and our communities in these difficult times.
Fast forward to January 2021, and it feels like déjà vu all over again. Premier Ford announced the stay-at-home order on Tuesday at 2 p.m. We tried to find the actual order to no avail. We tried to contact a variety of government authorities, including Ivana Yelich, a spokesperson for the Premier, who was subsequently quoted in the Globe and Mail saying that the text of the order would be available on Wednesday, and that its "legal parameters" would be clarified before it took effect today at 12:01 a.m.  The order was finally signed at 5:56 pm on Wednesday, only six hours before it came into effect, and we received a copy late that evening.
We believe that with clear and timely instructions compliance will be easier and will increase, with the hope of flattening the curve. Leaders across the province are calling for clarity.  We call again on our leaders to provide detailed information sufficiently in advance so that employers, businesses and all individuals can prepare and comply.
This blog post is not legal or financial advice. It is a blog which is made available by SkyLaw for informational purposes and should not be used as a substitute for professional advice from a lawyer.
This blog is subject to copyright and may not be reproduced without our permission. If you have any questions or would like further information, please contact us. We would be delighted to speak with you.
© SkyLaw . All rights reserved. SkyLaw is a registered trademark of SkyLaw Professional Corporation.