Back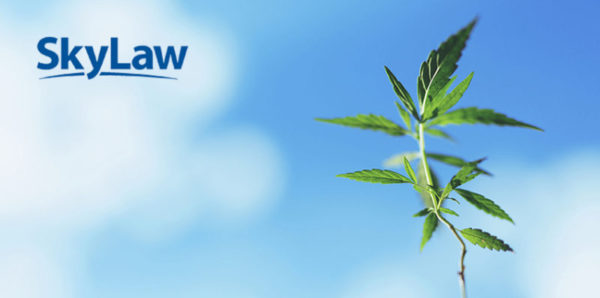 What's Up in Weed
---
Canada's second "Canniversary" arrived on October 17, 2020 (two years to the date of the passing of the federal Cannabis Act), but it may have been easy to miss among competing headlines.  Here's where things are at.
---
"Cannabis 2.0" products such as edibles, extracts, and topicals have been legal for a year, but some LPs found themselves revising R&D timelines before products could hitting store shelves.  Despite a recent maturation of the segment, the OCS's Q1 report notes that "Further efforts to improve the breadth and depth of supply in the categories of edibles, beverages, concentrates and topicals are needed".  With dry flower still representing 61% of products sold through the OCS and retail stores, 2.0 products have lots of room to grow.  Lately, increased competition has started to result in prices trending lower: this year, legal cannabis sold through the OCS hit a lower average price than illegal mail-order product for the first time.
Capital markets activity has by many accounts remained focused on the US, although Canadian companies still appear to be attracting a significant amount of deals.  The CSE's September report confirms that listed issuers with major assets in the US have captured about 57% of funds raised to date in 2020.  The overall size of many financings has decreased, however: dollar amounts raised to date by all CSE-listed cannabis and hemp issuers this year ($1.6 billion) are still less than half of what they were in 2018 ($4.2 billion).
It's not all bad news for Canadian LPs.  Analysts note that Viridian Capital data shows that 11 cannabis and hemp-focused SPACs have gone public on North American stock exchanges between March 2019 and May 2020, raising a combined US$2.6 billion.  And Health Canada released results of its public consultation on cannabis health products, stating that it intends to create a scientific advisory committee this year to seek advice on standards for health products containing cannabis that would be safe to use without health care practitioner oversight, which could potentially broaden the medical cannabis market (currently, all medical cannabis products in Canada must be purchased with the oversight of a doctor or nurse practitioner).
Here are some other updates to know about:
Health Canada extends modified requirements to March 31, 2021
Health Canada is extending certain modified measures for licensed producers until March 31, 2021, to support LPs facing logistical and operational difficulties as a result of Covid-19.  Extended measures include:

prioritizing licence amendment and renewal requests that support licence holder operations;
accepting alternate ports of entry/exit for imports and exports, provided that all other requirements of the permit are respected;
accepting verbal attestations from patients during their registration application rather than providing a signature if they are not able to do so;
witnessing the destruction of cannabis virtually (e.g., using a camera, provided that a copy of the video is retained and is noted in the destruction records;
allowing for the security-clearance holder, or the alternate, to accompany the cannabis until it enters and returns from an off-site facility for antimicrobial treatment or destruction, to respect physical distancing rules of the facility operating under a contract with the licence holder;
accepting a packaging date that is plus/minus 4 days of the printed packaging date on the label, provided records are kept in the event of recalls; and
conducting activities that do not require physical possession of cannabis off-site, provided that all requirements of the Cannabis Act and the Cannabis Regulations apply, and records must be kept and made available to Health Canada upon request, including:

certain quality assurance activities, such as investigating quality complaints and batch record approval, provided certain conditions are met;
facilitating the sale of cannabis, such as answering phone calls, registering medical patients, providing product information and taking orders; and
fulfilling recordkeeping and reporting requirements, such as entering data and information to comply with monthly reporting requirements.

An extension on the filing deadline for the annual promotions report to September 30, 2020, was not extended further.
More licences; smaller operations
Health Canada has issued 525 licences to date, over 250 of which have been issued since January 1, 2020 (it's clearly been a busy year for the health regulator).  A total of 125 are listed as "micro" licences.
Micro-cultivators may not have a plant surface area larger than 200 m2, and micro-processors are capped at processing up to 600 kg of cannabis per year, but such licences may have lower cost barriers to entry than many "standard" production licences, potentially making them a more appealing option in an era of more challenging access to start-up capital.
On the double, but perhaps still not fast enough
The Alcohol and Gaming Commission of Ontario, which regulates cannabis retail stores in the province, announced at the end of September that it would be doubling the pace of cannabis Retail Store Authorizations.  For many would-be store operators, however, the new approval pace of 40 stores per month is still agonizingly slow, and potentially a boon to the unlicensed retail competition (the OCS recently estimated that three quarters of cannabis retail stores in the province are illegal dispensaries).
An interactive map provided by the AGCO shows swaths of grey markers indicating stores with an application in progress; at last count, the regulator had roughly 600 applications still in the queue.  Even at 40 approvals per month, it could take around two years to receive the regulatory nod.
Joint propositions: Cannabis on the US ballots
The future president is one of many choices US voters will make in this election.  Voters in Arizona, Montana, New Jersey, and South Dakota will consider whether to legalize marijuana; Mississippi voters will consider two medical marijuana options; and Washington, D.C. has a ballot measure considering the decriminalization of entheogenic plants and fungi (read: psychedelics).
Although Senator Kamala Harris has directly stated that if elected, her party would "decriminalize marijuana" and "expunge the records of those who have been convicted of marijuana", specifics are scarce and some commentators wonder how much appetite there may be for substantial change.
Hitting the highlights
Oui'd: France has greenlit a limited medical cannabis experiment under which 3,000 patients will receive medical cannabis free of charge for up to two years.  The results of the experiment will almost certainly be a factor in the government's consideration of whether more generalized cannabis access, and possibly insurance coverage, should be available.
"So Canadian in its rollout": Anne McLellan, Task Force Chair on Cannabis Legalization and Regulation, reflects on two years of legalized cannabis in Canada.  "What we were hoping was that youth numbers wouldn't go up, and they haven't," she said. "And, people were scared about (increases in impaired driving), but we haven't seen that either."
A not-so-simple majority: Q2 of 2020 may have broken new ground in the Canadian cannabis market; it marked the first time that legal cannabis sales accounted for more than 50% of cannabis sales nationwide, according to Statistics Canada.  Unlicensed sellers still have a strong market share, pulling in $785 million during the quarter based on StatsCan's estimates.  Some commentators are skeptical of the accuracy of that data, though, since purchases are self-reported.
This blog post is not legal or financial advice. It is a blog which is made available by SkyLaw for informational purposes and should not be used as a substitute for professional advice from a lawyer.
This blog is subject to copyright and may not be reproduced without our permission. If you have any questions or would like further information, please contact us. We would be delighted to speak with you.
© SkyLaw . All rights reserved. SkyLaw is a registered trademark of SkyLaw Professional Corporation.