Back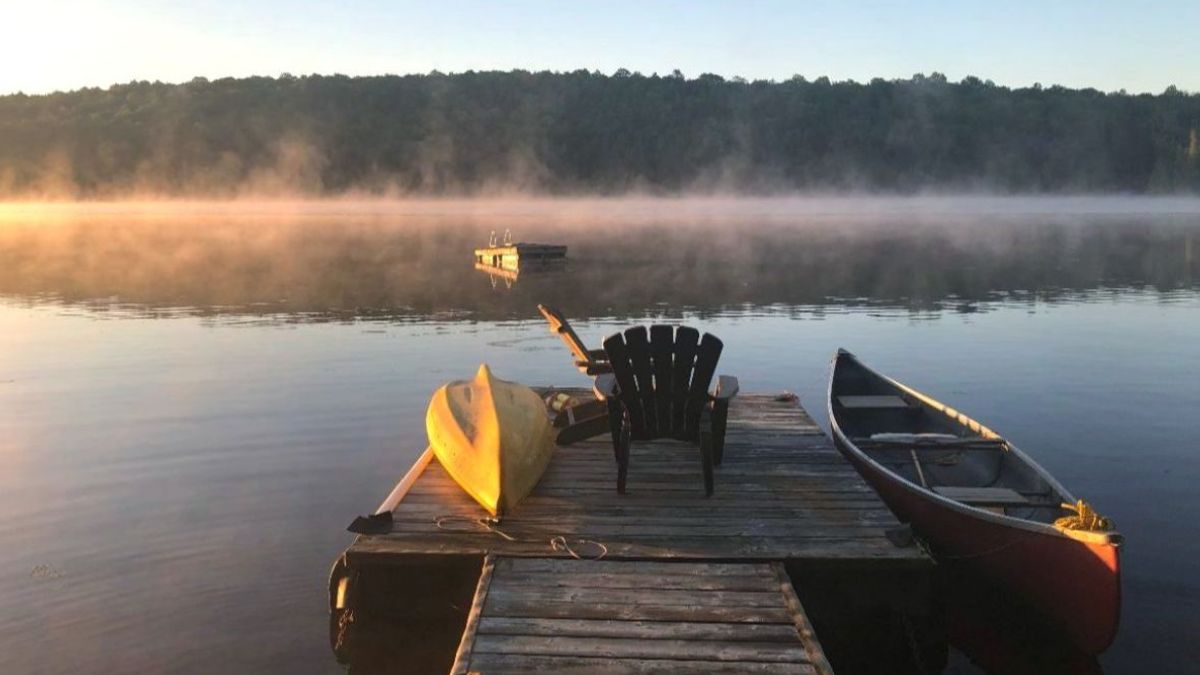 Summer 2020 Update
---
The SkyLaw team would like to wish everyone a very happy Canada Day!
---
June 30, 2020
Happy Canada Day!
Tomorrow is Canada Day, and with many of the typical events and fireworks cancelled due to social distancing restrictions, the Federal government is offering a unique augmented reality fireworks experience! At 10 pm on July 1, wherever you are in Canada, you can hold your smart phone or tablet up to the night sky and watch a 3-minute show displaying 3D fireworks for you to enjoy within your "social bubble"! You can subscribe to a reminder and check out the show here.
We wish everyone a very festive Canada Day! 🇨🇦
Photos of the lake by SkyLaw's Kevin West, Lake Contau, Ontario, June 2020.
---
How a Bill Becomes a Law, COVID-style
If as a kid you could only watch cartoons on Saturday mornings, and only by walking up to the TV and turning the knob to a US TV station, then you're probably familiar with this old Schoolhouse Rock chestnut: "I'm just a Bill".
The legislative process in Canada typically isn't much different. But these aren't typical times. As we wrote in our Spring Update on May 12, 2020: "Never before have we witnessed such a dizzying pace of regulatory activity. Almost daily there are new legal developments." Well, that very day Bill 190 went through its 1st Reading, 2nd Reading and 3rd Reading, and received Royal Assent, all on May 12, 2020. You can't get much more dizzying than that.
Bill 190's official title is the "COVID-19 Response and Reforms to Modernize Ontario Act, 2020″. It provides welcome relief from many cumbersome filing requirements under Ontario business statutes, including the key ones in our practice: the Business Corporations Act, the Extra-Provincial Corporations Act and the Limited Partnerships Act. Many of these statutes required original documents to be filed; now copies can be filed provided certain requirements are met. The Director and Registrar, Business Statutes, issued Notice MR-001 describing some of these new procedures in light of Bill 190.
Highlighting the typically glacial pace of regulatory change, many of the changes in Bill 190 were actually already set out in the Cutting Unnecessary Red Tape Act, 2017, which received Royal Asset on November 14, 2017 but to date has not been proclaimed in force. When we first encountered logistical issues at the end of March 2020 with the requirement to file forms with original signatures under the Limited Partnerships Act, particularly for clients outside of Canada subject to stay-at-home orders, we called the Ontario Registrar to ask if they would accept a copy being filed in accordance with the rules that will be in place once the 2017 statute is in force. The answer back was (understandably, sort of) "no". Since Bill 190 was passed, the Registrar will now accept copies of certain documents instead of requiring the original "wet ink" signatures, subject to additional requirements such as having the original at the principal place of business. Bill 190 now also permits filings by e-mail and fax; however, because the Registrar applies the same service standard as mailed-in documents (i.e., who knows when it will become official), a trip to the ministry is still required if our clients want to be sure the filing is date-stamped that day.
---
The Ontario Court of Appeal Delivers Fuller a Victory
In December we wrote about the cautionary tale from the case of Fuller v. Aphria. Fuller was one of three founders of Aphria (now with a market cap of approximately $1.5 billion) and when he went to exercise some options in 2017 Aphria said he was out of time. Fuller argued that his options didn't terminate until 2019. The Ontario Superior Court of Justice sided with Aphria and said that Fuller's options had terminated when his consulting agreement terminated in 2016. "Missing the deadline to exercise options could be costly", we wrote.
When we sent out our blog, our good friend Lindsay Woods of Lerners LLP wrote to us to say hey, not so fast, we are appealing this decision as we think it is wrongly decided. Sure enough, last week the Court of Appeal agreed with Lindsay and the team at Lerners representing Fuller. The Court decided that Fuller in fact was entitled to exercise his options in 2017, reversed the lower Court, and ordered Aphria to pay Fuller $2,820,000 plus costs.
The Court of Appeal's decision sets out important guidance on how to interpret inter-related contracts with inconsistent terms. See our blog yesterday with some of the key legal principles. It's still true that missing the deadline to exercise options could be costly, but it can be even more costly when it isn't clear from the agreements what that deadline actually is. If in doubt, spell it out.
---
Client Spotlight – BrecklesProPath
We love working with entrepreneurial start-up clients. Many of our friends have started their own businesses after gaining work experience at large companies, much like we have done here at SkyLaw. Our long-time friends and clients, Glenn and Susannah Davis, built ProPath Insurance – an innovative employee benefits and personal insurance provider.
We worked with PropPath when it joined forces with the Breckles Group of Companies back in 2017 to create BrecklesProPath, "a one-stop shop for all of your insurance needs".
Through our relationship with BrecklesProPath, we have access to a lot of great insurance solutions, from our SkyLaw employee benefit plan and RRSP program, to individual whole life insurance and disability policies. Glenn regularly visits with all of the SkyLaw employees and takes the time to help each person understand the many options that are available. We are grateful for the first-class service we receive from BrecklesProPath!
For more information or to contact Glenn and Susannah, visit www.propathinsurance.com.
This blog post is not legal or financial advice. It is a blog which is made available by SkyLaw for informational purposes and should not be used as a substitute for professional advice from a lawyer.
This blog is subject to copyright and may not be reproduced without our permission. If you have any questions or would like further information, please contact us. We would be delighted to speak with you.
© SkyLaw . All rights reserved. SkyLaw is a registered trademark of SkyLaw Professional Corporation.