Back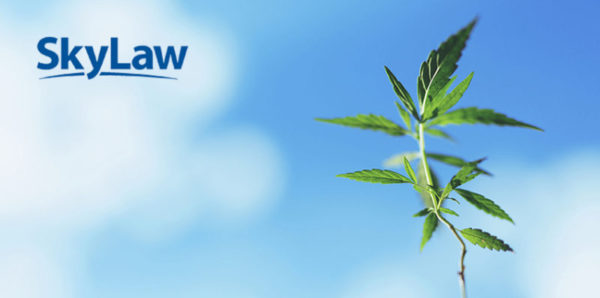 What's Up in Weed
---
SkyLaw Client Northern Green Canada Inc. Achieves Highly Coveted EU GMP Certification
---
EU GMP Certification represents the gold standard of quality control in cannabis production.
---
SkyLaw is delighted to announce that our client Northern Green Canada Inc., a federally licensed producer of cannabis under Canada's Cannabis Act, has been granted European Union Good Manufacturing Practices (EU GMP) certification from the German competent authority of Upper Bavaria.
Achieving EU GMP certification permits Northern Green to provide medical cannabis to patients in the European Union, including to Germany, considered the third largest cannabis market in the world by size after the US and Canada.
We are very proud of the Northern Green team for accomplishing this milestone.
EU GMP among Canadian Licensed Producers
Northern Green is one of only a handful of Canadian licensed producers to achieve EU GMP certification.  Other LPs which hold this certification include Canopy, Cronos, Aurora, Tilray, TerrAscend, Aphria, and Eve & Co. Incorporated.
What is EU GMP Certification?
EU GMP certification is an internationally recognized system that ensures that pharmaceutical goods sold in the European Union, including medical cannabis, meet strict consumer health and safety standards.
EU GMP certification is required for anyone who wishes to sell medicine in the EU.  Certified firms are listed on the public EudraGMP database.
How does EU GMP work for cannabis?
The Cannabis Act requires that all licensed producers conform to "Good Production Practices" (or GPP) according to standards set out in Part 5 of the Cannabis Regulations in order to become licensed.
GMP requirements, by contrast, take production standards much further: they represent the strict quality assurance standards typically applied to pharmaceutical products, which promote consistency and control in the manufacturing process.
In other words, GMP standards help make sure that a cannabis product has the composition and strength it claims to have, and is produced in a manner appropriate for its intended purpose as a medicine.
Why not domestic GMP?
In theory, GMP certification for licensed producers could possibly be administered by Health Canada rather than EU authorities.  Canada does have GMP guidelines for active pharmaceutical ingredients; these are mainly set out in a document known as Guide-104.  In addition, the EU has a mutual recognition agreement (MRA) with Canada that declares our sets of GMP standards to be equivalent to each other.
However, because cannabis is not currently considered to be an "active pharmaceutical ingredient" (API) covered by the Canada-EU MRA, Canadian LPs must seek EU GMP certification directly from EU authorities.
In the United States, Current Good Manufacturing Practice Regulations (cGMP) are used for certification, although while cannabis remains federally illegal in the U.S., cGMP certification for cannabis firms through the U.S. Food & Drug Administration is not available.
Canadian GMP for cannabis: potentially coming to a LP near you
Health Canada recently sought comments on a draft update to Guide 104 which contemplated adding cannabis to the scope of APIs.  Such an update could have the effect of allowing Canadian GMP certification to be accepted in the EU via our MRA.  Comments on the draft update closed as of March 31, 2019, and Health Canada has indicated that new guidance documents will be posted to its website once finalized, but the expected timing of their completion is uncertain.
If the new guidance documents provide that the scope of APIs include cannabis, Health Canada may at some point be able to provide EU-acceptable GMP certification of Canadian cannabis producers.
This blog post is not legal or financial advice. It is a blog which is made available by SkyLaw for informational purposes and should not be used as a substitute for professional advice from a lawyer.
This blog is subject to copyright and may not be reproduced without our permission. If you have any questions or would like further information, please contact us. We would be delighted to speak with you.
© SkyLaw . All rights reserved. SkyLaw is a registered trademark of SkyLaw Professional Corporation.