New Year's Update

---
Goodbye 2019. Welcome 2020!
---
SkyLaw's Year in Review
2019 was an impactful year with many new clients, a handful of big deals, fresh new faces around the office, and a brand new website to showcase it all!
We thank our valued clients, friends and alumni for continuing to take an active interest in our growth and progress over the years. We wouldn't be where we are today without your support, and we sincerely thank you for being a part of our story.
Highlights of our Corporate Insights
In the fall we launched our brand new website and created separate pages for our corporate blog (Corporate Insights) and our cannabis blog (What's  Up in Weed). Check out a few of our most popular posts:
Investor Decks: the Risk is Real – A deck with misleading statements can carry serious liability for a company and its leadership. Read More…

Tips on Shareholders' Agreements – Everyone's got one (or probably should have one): some essential things to know about shareholders' agreements. Read More…

What's Up in Weed: Cannabis 2.0 – The second wave of recreational cannabis is here. Here's what you need to know! Read More…
---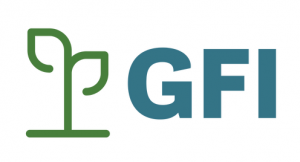 Client Spotlight: Global Food and Ingredients Inc.
GFI is a fast-growing Canadian food and ingredients company focused on value-added processing of pulses and specialty crops that was founded by long-time friend of the firm David Hanna.
SkyLaw is pleased to have assisted GFI since its incorporation with its corporate structuring and its equity and debt financings. Recently SkyLaw was the lead law firm on the acquisition by GFI of three processing facilities in Saskatchewan. The facilities clean, colour sort, bag and process a variety of lentils, peas, chickpeas and other specialty crops to export-grade specifications where they are then shipped by rail or truck.
GFI's business philosophy is to partner with producers and exporters to create sustainable trade flows that benefit everyone throughout the global pulses and specialty crops supply chain.
We are thrilled to be working with GFI as they are an example of why we love what we do. As GFI says on its website, it is "committed to building a leading organization that does business differently" and "We are just getting started and have big growth plans." We look forward to working with GFI as they grow in 2020!
For more information about GFI, visit: https://www.gfiglobalfood.com.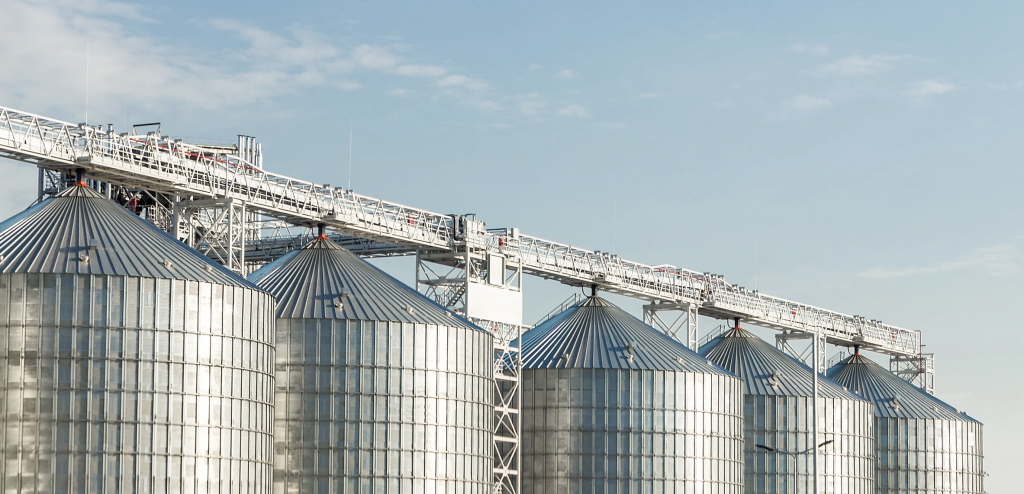 ---
SkyLaw's Favourite Things
Raindrops on roses and whiskers on kittens… As part of our holiday festivities, the SkyLaw team compiled a list of our favourite things to give as gifts. Here they are:
Lisa Silver Slayter
Favourite Thing: Gaspereau Muscat
"Gaspereau Muscat is one of my favourite wines from Nova Scotia (my home province). I always pick up a bottle when I am home since it is not available elsewhere. The intense aromatics of the muscat make it one of the most unique and distinctive wines I personally have ever tasted. Despite being dry, the aromatics give an illusion of sweetness to satisfy both dry and sweet palettes. If you are ever in Nova Scotia, I highly recommend taking a wine tasting tour of the beautiful Annapolis Valley. You won't regret it." 

Priya Ratti
Favourite Thing: Fudge
"My favourite fudge is made fresh daily by a vendor at a local farmer's market called Downey's Farm. It's the perfect blend of sugary goodness and holiday spirit!"
Esta Aden
Favourite Thing: Squish Gummies
"It doesn't get any better than alcohol-flavoured gummies for the holidays! Also who doesn't like gummies all year round!"
Andrea Hill
Favourite Thing: Tetley Dream Camomile Lemon Tea
"This is my favourite tea to enjoy when I get home from work. The licorice gives it sweetness without sugar, and the chamomile helps me unwind and relax after a long day. Pairs well with pyjamas and sleepover parties!"
Kevin West
Favourite Thing: The #1 Ladies Detective Agency, by Alexander McCall Smith
     "A witty, delightful and clever read
     That will give you a great reprieve
     And you will realize
     How universally applied
The morals of the story may be.
We love Alexander McCall Smith in my family. The #1 Ladies Detective Agency series is brilliantly written and transports you to a place where tradition and character matter. Many of his other books are true gems, like The Finer Points of Sausage Dogs and Portuguese Irregular Verbs."
What is your favourite thing to give as a gift? We'd love to hear from you!
---
A SkyLaw Holiday Poem
SkyLaw's Priya Ratti surprised the firm with a personalized holiday poem that's too good not to share. Check it out below:
'Twas the night before Christmas and all through the firm,
Andrea was worried about an undefined term,
Kevin came to the rescue, a bottle of wine in hand,
while Lisa jetted off to India, her toes warm in the sand.
Nina wanted to help, but the wine was to blame,
Esta offered her time, but only after the game.
Jen and Amanda tucked their babies in bed,
while Madison lay on her pillow, taking good care of her head.
Laura was in school, reading case after case,
somewhere near Zealandia, (possibly) an imaginary place.
Diana was served goodies, tray after tray,
and she couldn't help but wonder, "do they just eat and drink all day?"
But don't let all of that deter you, please put it all aside,
here's why you'd be lucky to have SkyLaw on your side:
SkyLaw has a strong team that's getting bigger and better,
we've got Chloe in the closet, our expert Netflix-and-shredder.
Diana's got a blog that will blow you away,
and Madison takes care of business, so she knows if you pay.
Lisa's got the OBCA down – she could even teach a few classes,
and Kevin can do anything, just give him a minute to find his glasses.
Esta's got a memory that cannot be beat,
And Nina's so dedicated to closing, she'll chase you down the street.
Andrea will present you with a lovely spreadsheet or graph,
And me? I'm busy writing this, to make all of you all laugh.
So if you need help this Christmas, give SkyLaw a shout,
but no one will help you, because for the holidays…we're out.
---
Return to Sender
Canada Post recently returned a letter to SkyLaw that we sent out to a client in December 2015 – OVER 4 YEARS AGO!
We have no idea why it took so long to be returned to us, but it was a nice (albeit unexpected) trip down memory lane and a fun reminder of how far we've come in the last few years.
In 2015 we had newly moved into our offices at 3 Bridgman Ave. and the firm was steadily growing.
The time has flown by! It's hard to believe that this year, in 2020, SkyLaw will celebrate its 10 Year Anniversary!
The SkyLaw team looks forward to commemorating this exciting milestone with a big celebration to thank all of our loyal clients and team members. More details coming soon!
---
---
For the latest news on corporate and securities law matters, cannabis industry info, and SkyLaw updates and events, please visit SkyLaw's Blog today!
© Copyright SkyLaw 2020. All rights reserved. SkyLaw is a registered trademark of SkyLaw Professional Corporation.