Back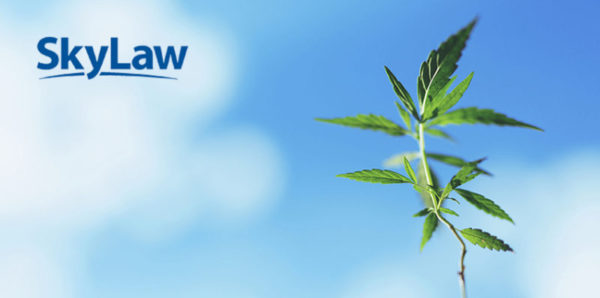 What's Up in Weed
December 21, 2018
By: Andrea Hill
I am pleased to bring you this instalment of my blog, rounding up what's currently happening in the cannabis industry in Canada and abroad.
---
Edibles Regulations are Here!
Just in time for the holidays, Health Canada has circulated highly anticipated proposed regulations for cannabis edibles, extracts and topicals.  The proposed regulations will be published in the Canada Gazette on December 22, 2018, and the final regulations will be brought into force no later than October 17, 2019.
Health Canada will be collecting feedback on the proposed regulations until February 20, 2019, including through an online questionnaire.  Have your say!
We'll be looking through the draft and follow up with our thoughts shortly.  Happy holiday reading!
---
Updates for LP Applicants
We have the following updates from Health Canada about LP applicants in queue:

Deadline of January 31, 2019 for migrations to CTLS: All applications to become a licensed producer must be migrated onto the Cannabis Tracking and Licensing System by the end of January, 2019.  Applicants which have not migrated their applications by this time risk their applications being discontinued by Health Canada.  Applicants who do migrate their applications will retain their place in the queue.  Health Canada will be following up in writing to applicants to communicate this deadline.
Applicants CAN declare starting materials from non-LP sources: Section 10(2) of the Cannabis Regulations permits the holder of a licence to possess cannabis plants and seeds that were not obtained from another licensed producer if the holder had submitted to the Minister a declaration, signed and dated by the individual who signed and dated the application, indicating the quantity of such plants and seeds that they will have in their possession upon the effective date of the licence.  Health Canada has clarified that this declaration can be submitted anytime by any applicant for a cultivation licence, including applicants already in line, along with the CTLS migration or via email to Health Canada.  The government has also confirmed that the declaration is not subject to a limit on the number of plants and seeds that may be declared.  However, other types of starting material, such as tissue culture, are not subject to this exemption and may not be included in a declaration.
Exemptions from Application Screening Fees: Applications submitted prior to October 17, 2018 are not subject to the application screening fee ($3,277 for standard licence applicants and $1,638 for micro and nursery licence applicants).  If that application is rejected for being incomplete, an applicant who applied prior to October 17, 2018 will be permitted to apply again without paying the screening fee.  If that second application is rejected, then all further applications will be subject to the screening fee.
---
ProspectUS – the Farm Bill becomes law, and the United States is the new frontier for cannabis deals
The US Farm Bill became law on Thursday, removing hemp (defined as cannabis below 0.3% THC – out of the US Controlled Substances Act, and treats it like any other agricultural commodity.  The changes also apply to extracts from hemp, including CBD.
With this development, and as valuations of Canadian licensed producers recede from record highs, market sentiment is increasingly turning toward the US as the new land of opportunity for cannabis investing.
The Canadian Securities Exchange (CSE), which lists the vast majority of publicly-traded US-operating cannabis companies, recently reported some juicy new data showing just how much the tide is turning:

US-based cannabis life sciences issuers have raised $2.51 billion in 39 deals year-to-date, accounting for 68% of the total amount raised by all CSE-listed cannabis issuers during that period, and 51% of all fundraising by all CSE-listed companies regardless of industry.
Those numbers are a stratospheric increase from 2017, when only one deal, for $145,000, was recorded with a US-operating cannabis issuer on the CSE.
Canadian CSE-listed cannabis issuers raised only half as much year to date, and they did so over the course of 196 deals – implying an average deal size of only 20% of what US issuers are raising (although landmark billion-dollar investments by Constellation and Altria Group, for example, would not be counted here as those issuers are listed on different exchanges).
The US is now the second largest financing source for CSE issuers, with over $883 million in investments coming from the US to date this year.  Only Ontario outpaces it, with $941 million in funding invested.
Israel places a distant third as a host jurisdiction for cannabis companies, completing only two deals year-to-date with a combined value of $6 million.
---
SkyLaw client Gotham Green Partners, LLC invests US$32 million into Cannex Capital
SkyLaw client Gotham Green Partners, LLC is an early mover in the US cannabis investing market, and its recent US$32 million investment into Cannex Capital Holdings (CSE: CNNX) is no exception.
Gotham Green is a New York and California-based private equity fund focused on deploying capital into the cannabis sector on a global scale, and SkyLaw advised Gotham on the Cannex transaction.
The investment is comprised of notes exchangeable for shares of Cannex, along with warrant coverage, and the deal involved teams on both sides of the border.  Each of Gotham and Cannex's operations are based in the US, while Cannex itself is based in Vancouver and publicly traded in Canada.
Cannex provides real estate, management, financial, branding and IP support to US cannabis businesses.
This is Gotham's second financing of a public US-operating company in the cannabis sector this year – in May, they set a record for an investment by a single investor into a public US-operating cannabis company by investing US$50 million into CSE-listed iAnthus Capital Holdings Inc.  SkyLaw also represented Gotham in that deal.  iAnthus owns and operates licensed cannabis cultivation, processing and dispensary facilities throughout the United States.
We are excited and proud to work with Gotham, and we extend our congratulations to both Gotham and Cannex on a successful deal.
---
Big Tobacco has joined the industry: Cronos Group lights up with billion-dollar investment from Philip Morris parent Altria Group
On December 7, Cronos Group became the first publicly-traded cannabis company to attract a Big Tobacco investment, reporting a $2.4 billion private placement equity investment by Altria Group. Inc. (NYSE: MO), which is the parent company of Philip Morris USA Inc. and other tobacco companies, and is also an investor in Anheuser-Busch SA/NV.
The investment, in which Altria would acquire 146.2 million shares of Cronos Group at $16.25 per share, would result in Altria holdings approximately 45% of Cronos Group.  Altria would also receive warrants to increase its ownership position to 55% over time.
Altria agreed to make Cronos Group its exclusive partner for pursing cannabis opportunities throughout most of the world.  The tobacco titan will provide Cronos Group with services relating to marketing and brand management, government affairs, regulatory affairs, and research and development.
The investment is subject to minority shareholder and exchange approval and is expected to close in the first half of 2019.
Tobacco companies have long been anticipated to invest in the cannabis industry, given the product and industry parallels and obvious growth potential of cannabis.  Altria's investment comes on the heels of Constellation Brands' $5 billion investment into Canopy Growth Corp. announced in August of this year.  The third vector expected to stake an investment claim in the cannabis industry at some point is pharmaceuticals – perhaps 2019 will see this happen!
---
What's Up in Weed is not legal or financial advice. It is a blog by SkyLaw which is made available for informational purposes only and should not be used as a substitute for professional advice from a lawyer. This blog is subject to copyright and may not be reproduced without our permission. If you have any questions or would like further information, please contact us. The SkyLaw team would be delighted to speak with you.
© Copyright SkyLaw 2018. All rights reserved. SkyLaw is a registered trademark of SkyLaw Professional Corporation.
---
---
Subscribe to What's Up in Weed
Click here or enter your email address below to receive our weekly blog by email:
This blog post is not legal or financial advice. It is a blog which is made available by SkyLaw for informational purposes and should not be used as a substitute for professional advice from a lawyer.
This blog is subject to copyright and may not be reproduced without our permission. If you have any questions or would like further information, please contact us. We would be delighted to speak with you.
© SkyLaw . All rights reserved. SkyLaw is a registered trademark of SkyLaw Professional Corporation.